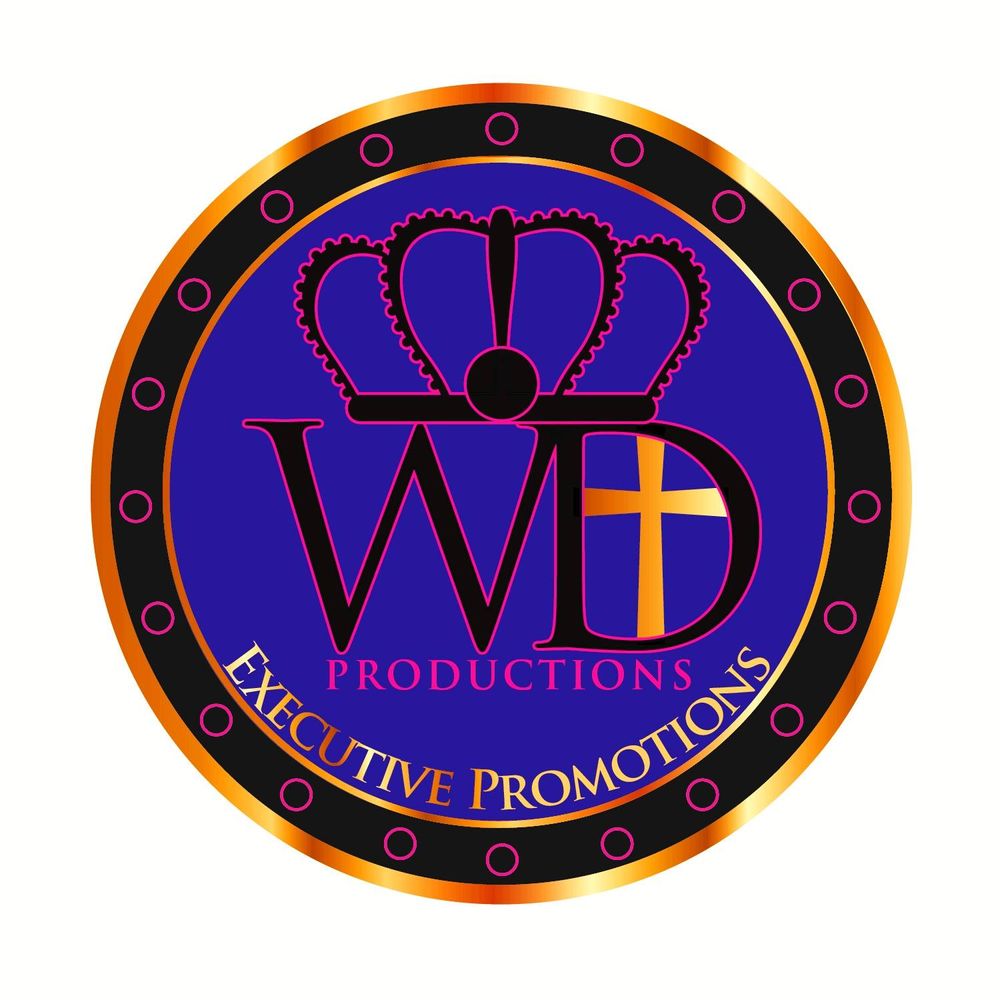 WD Promotions is a Houston based Christian Business.  It is also a Ministry and Community outreach which was founded in 2014 by Richard Dunn, Hannah Dunn and Kevin Williams. WD Promotions is now owned by Apostle L. Cormier and Pastor Hannah Cormier.  It has many entities under it's umbrella of services.
WD Promotions Management Group:  Starting in January 2019, WD Promotions added indie artist management to its service line.  This service provides a core team and guidance to develop beginning artists, as well as provide hands on assistance, consultations, legal advice etc.. to experienced artists... based on their needs.  Our management service provides a loving team to aid in promotions and support. 
 
Promotions: We promote businesses, organizations, events, services, products, services, talent etc.. that have a positive message. We work with a team of graphic artists that create flyers, brochures, banners, logos, back drops, t-shirts etc. to aid in marketing.
Event Production: We produce events from beginning to end with your vision and budget in mind.   Our specialty events being Gospel Concerts or Church Programs.  We have  many artists, talent, hosts, preachers, Holy hip hop artists, etc...to select from when producing events.
 We have venues, sound engineers, hosts, decorators, caterers, Christian Comedians etc... We also provide event consultations to those that need advice or pointers to enhance their own event. We are also available for hire to produce an incredible event with your vision in mind. From birthday parties, to anniversaries, retirements, church events...
Community Outreach: We have partnered with several other local promoters to produce benefit events in response to city emergency disasters. We have donated to ministries and organizations that were experiencing a financial hardship, as well as those that have shown support to WD ministries, as funding permits. We have contributed to The New Victory Temple (College Station), Texas Gulf Coast Church Drill Team Association, Northside Antioch Drill Team, Houston Food Bank, Houston flood survivors, The New Cool, Briarchase MBC Drill Team, Que Produktions, donated bibles to Pakistan Church and sponsored Apostle Cormier's  mission trips to Kenya.
WD 'on the go' Ministries: This ministry will attend and assist with promoting your event. To have us attend your event, you will need to call at least 60 days in advance to receive instructions and check our availability for booking. 832.967.6759
2018 Winning Team Artist & Ministers: 2018 was our 1st year of having a team of professional recording artists which was named '2018 Winning Team' which is no longer formed. That team of Professional Gospel Recording Artists was available for booking  .The 2018 ROSTER OF MINISTERS INCLUDED:
Bishop Cormier: International Bishop, Ordained minister, Missionary
Dr. Beau Williams:  Ordained minister, International Gospel Artist
Christina Lockett: Ordained minister, radio show host and TV Show host of 'A Message of Hope', Event host2018 Roster of Professional Gospel Artists
Terrie Lynn Donald
Sylvia Harris
Neva Ford Nations
The Campbell Trio
Joshua James
Tiffani "R" Singz
Ziyon (Quartet)
Grace Dada and Serenity Psalms 147 Inc
2020 Gospel Recording Artists
- Margie Heath
-Cephas Riggins
-REV Rob
-Andy Shaw (2019 I Can Sang Winner)
-Taneka Brown
At WD Promotions, our clients' wishes are heard, and we work hard to (not only meet, but exceed) their expectations. Our mission is to please God, amplify the Gospel of Jesus Christ through quality entertainment that ministers in an impressive manner, while being cost effective. With events ranging from anniversaries, birthdays, retirements, church programs, graduations, family reunions, baby showers...to food drives, hair shows, fashion shows, talent shows, gospel fest, basketball tournaments etc... The possibilities are endless! No event is too great or too small. Allow us the opportunity to do the work for you. For booking or to hire us, give us a call at 832.967.6759.
In the Summer of 2020, we proudly added Cormier Global Gospel Radio Station.  We quickly excelled with by having the largest volume of listening hours in the history of VHS.  We were awarded the Flame Award, which is awarded to stations that have over 25k listening hours in a month.  We had 28k+.  We have since then found a new network home with Indie One Network, CEO Jay Williams.  We thank God for blessing Cormier Global Gospel Radio.
If you would like to be a part of this organization, or make donations, please email WD_promotions@aol.com or call 832.967.6759.